Are you stuck on which WooCommerce plugins are best for an online store?
Here in this article, we are going to see the best WordPress WooCommerce plugins, which you can use for your store.
These plugins add great features that are essential for every business and boost their growth. Plugins are like apps that add additional features to websites and make them more dynamic in function.
There are thousands of plugins available for WordPress websites, which makes it difficult for users to choose the right plugins for their WooCommerce store.
So here we are with the deep research and testing with these plugins, on our website and also on our client's website. And gets an amazingly positive response which boosts the business growth.
To help you all, we and our team come up to share the name of the best WooCommerce plugins.
WooCommerce plugins:
WooCommerce plugins are used for enhancing the features and functionality of the website.
Plugins are an extension that adds a particular feature by using a particular type of plugin. It gives your website features such as a payment system, customer management systems, checks out, and many more features.
By using this plugin non-technical persons can also easily manage their websites. For every type of work, there is a plugin available to do that work.
To choose the right plugin for particular works such as SEO, Email marketing, and other features. Here we have tested all the best plugins for you so that you can select them without any hecticness.
Features for WooCommerce store:
Before installing the plugins, it is necessary to acknowledge the plugin's features and what they will add after being installed on our website.
Therefore, let's see what are the ideal features that an online store should have. And according to that, you can install the plugin on the WordPress website.
Good online stores should have the following features-
Mobile responsive.
Advance navigation and the searching option to find the products.
Security features.
Adding customer reviews.
Full eCommerce functionality features.
Promotion and discount code tools.
Email marketing integration.
Provides multiple payment options.
Social media sharing features.
SEO tools.
Live chat support for customers.
Automation Tools.
Shipping integration tools.
Report and analytics for website tools.
Best WooCommerce plugins for Online stores
Finally, let's see what are the best WooCommerce plugins which make your eCommerce store grow faster and make a profitable business.
Given below is the list of the best plugins which is useful for online stores:
AffiliateWP – Best plugin for affiliate programs
Advanced Coupon – Best coupon code plugin
Booster for WooCommerce – Adds a lot of Useful Functions
Elementor – Best Website and page builder plugin
EWWW Image Optimizer – Best image compression plugin
Hustle Popups – Best Conversion Optimization Plugin
iTheme Security Pro – Best Security Plugin
Kadence Woo Email Designer – WooCommerce Email Customizer
Mailchimp for WooCommerce – Best Email marketing tool
Products Filter for WooCommerce – A lot of useful Product Filters
Tawk.to – Best Chat support plugin
Updraftplus – Best backup plugin
Variation Swatches for Woo – Best for Variable Products
WooCommerce Cart Abandonment Recovery – Make more profits by Recovering orders
WooCommerce Discount Rules – Smart and Dynamic Discount Rules
WooCommerce PDF Invoices & Packing Slips – PDF Invoices & Packing Slips
WooCommerce Subscriptions – Best subscription plugin
WP Code – Best Code and script insertion plugin
WP Mail SMTP – Best mail delivery plugin
WP Rocket – Best speed optimization plugin
WPForms – Best contact form plugin
WPML – Best Translation Plugin
YITH Woo Quick View – Best Plugin for a quick view product
YITH WooCommerce Wishlist – Best plugin for Wishlist
Yoast SEO – Best SEO Plugin
Now let's see the features and functions of each plugin in detail –
1. AffiliateWP:
AffiliateWP is one of the best plugins for running the affiliate program and making your product shared by other visitors.
It is the best plugin to run the affiliate program for your products. You can select which product should earn by affiliate programs.
By selecting the particular products by id name, you can make them earn money by referral URLs.
Install and activate this plugin, enter some product IDs, and only these products will generate commission when purchased via a referral URL.
AffiliateWP provides a complete affiliate management system to manage easily your affiliate program. This will easily integrate with the WordPress website and also with all other WordPress plugins in simple steps.
This also helps in increasing the product share of your online store and makes profitable business.
Features of AffiliateWP Plugin:
Provides easy integration with the WordPress website even a beginner can also easily use it without the developer's help.
Provides advanced affiliate tracking features within one dashboard.
It provides a powerful management system.
Provides detailed affiliate reports.
It has affiliate growth tools.
Inbuilt fraud detection tools for the WordPress website.
Easily pay all your affiliates with a single click using Stripe or PayPal. Helps save you a few hours each month.
Set up a commission structure that works for your business. Includes one-time, recurring, tiered, lifetime, & personalized commissions.
2. Advanced Coupon:
Advanced Coupons are one of the best coupon plugins available in the WordPress market.
This plugin is used to create advanced coupons for WooCommerce stores. Generally, WooCommerce offers the default coupons for their users but they are too much customizable.
This allows you to create the BOGO (Buy One Get One Offer) coupons for your customers. It is a free plugin that offers URL coupons, cart conditions, coupon role restrictions, store credits, and many more features.
Features of Advanced Coupons Plugin:
Simple interface and easy to set up for beginners.
Easy to run the BOGO deals, which are fully customizable.
Protect against accidental discount coupon usage with Cart Conditions (coupon rules).
It also provides customers WooCommerce store credit to use for purchases from the online store.
Restrict WooCommerce coupons for particular users and also for particular types of products.
Protection for the profit of your product by using the restriction feature in the plugin.
Grant store credit manually to a customer via an "admin adjustment".
Provides smart coupon category for better customization of the coupons.
The new quick order preview button on the Orders List in WooCommerce is great, but it doesn't show coupons that were used on the order.
3. Booster for WooCommerce:
Booster for WooCommerce is the plugin that adds all the required features which are necessary for eCommerce stores.
You can replace all the plugins with this booster plugin as it has all the features from the payment to customization of the store.
A person with a non-technical background can also easily customize it as there is no coding required for its customization. It makes customization simple for everyone and it has 110 features in its bundle.
It is designed in such a sense that you have to only install one plugin for your WooCommerce store and it will do all the work related to eCommerce.
Features of Booster for WooCommerce:
It has most of the WooCommerce add-ons in one single plugin.
No pre-requisite coding knowledge is required for the use of Booster for the WooCommerce plugin.
It has a PDF invoicing and Packing slips feature for the customers.
Add additional custom input fields on all products or per product and allow customers to add more information for the perfect custom product.
It has the feature to change the currency according to the customer's country.
You can also set up payment gateways using this plugin.
It has a vast range of features for WooCommerce stores.
4. Elementor:
Elementor is one of the best website and landing page builders available in the WordPress market.
It allows noncoder guys to easily design webpages with the knowledge of coding. It gives the feature of drag and drop facility to easily make any type of webpages or landing page.
Elementor provides the visual editor to see all the changes directly in the real-time editor. By using Elementor you can quickly create an amazing website for your client or your business with complete control over every piece, with writing a single line of code.
Elementor gives many features to design your website and flexibility to make the website.
Features of the Elementor Website Builder:
Simple drag and drop feature to build your website.
By using the Elementor you can create a pixel-perfect design.
Gives full website kits and template library to design the websites
Website created by using the Elementor are both mobile and desktop friendly.
Strong Community support, you will get any help related to the Elementor.
Elementor includes a variety of 40+ free widgets for you to build professional and engaging websites.
It supports multiple languages and typographies and is RTL compatible, so you get an Editor and Panel that supports over 59 languages out of the box.
Elementor Pro version offers many features such as advanced motion effects, an Industry-leading theme builder, WooCommerce builder, and many more features.
It is fully secure and ISO certified and has a dedicated team for security checks which implements the best industry practices.
5. EWWW Image Optimizer:
EWWW Image Optimizer is the best image optimizer plugin it has more than 1 million active installations.
It compresses the images of the website and decreases the overall size of the website. Which makes your website load faster and increases the ranking of the website in search results.
Hence improves the SEO of the website.
With EWWW IO you can optimize all your existing images, from any plugin, and then let EWWW IO take care of new image uploads automatically.
Features of EWWW Image Optimizer:
EWWW Image Optimizer is very easy to install and set up on the WordPress website.
Compresses the images by just a single and no technical knowledge is required.
Smooth Handling with pixel-perfect optimization using industry-leading tools and progressive rendering.
Brings the best compression ratio available for the JPG, PNG, and PDF files.
It provides comprehensive coverage of every aspect of the images and not only to the WordPress media library.
Provides good security features such as all the data being sent and receive under SSL encryption.
Provide customer support to the users, if they are stuck on technical issues.
It provides the bulk optimization of the images with just a single click.
Also provides CDN support to their users.
6. Hustle Popups: 
Hustle Popups is one of the comprehensive marketing and conversion tools available in the market. It is a free plugin that provides lots of features as compared to paid plugins.
The lead generation just got easier with simple Opt-in forms, targeted marketing popups, and designer-made popups.
Hustle lets you easily grow your mailing list or display targeted ads across your site with popups, opt-ins, slide-ins, widgets, and shortcodes.
With this free plugin, you can do a lot of marketing campaigns, build an email list, and show the targeted popups to particular visitors.
Features of Hustle Popups Plugin:
Provides a template for making the popups which are very good for beginners.
Both and mobilenmobile-friendly.
It gives a highly targeted display setting for making the popups which will only be shown to the targeted users.
Smart trigger options when users do something then some action will perform.
Hustle makes it easy to schedule exactly when you want your marketing modules to deploy.
Hustle includes top social icons for easily building your following on your favorite social networks.
It easily integrates with the form builders such as Forminator and many more.
Hustle Popups integrate with popular email marketing tools to boost marketing campaigns.
It has a ReCaptcha feature to protect from spam.
You can measure the performance and results of the website reports and campaigns.
7. iTheme Security Pro:
iTheme Security plugin is one of the WordPress best plugins having both free and paid plans. The iTheme plugin can prevent almost all hacking practices and saves your website from hackers.
iTheme security is very easy and simple to understand as it needs no expertise in the cyber security field. Its onboarding and installation process has been completed within 10 minutes.
It has the template for both the blog and eCommerce website as the eCommerce website needs extra security level than the normal blogging websites.
Glimpse to iTheme Security:
| | |
| --- | --- |
| Current Version | 8.1.2 |
| Active Installation | 1 million + |
| WordPress Version | 5.8 or Higher |
| PHP Version | 7.0 or higher |
Features of iTheme Security Plugin:
iTheme Security Plugin provides you with several security features that will help you in making your website fully secure –
Provides six different security templates, choose according to your website needs such as eCommerce, Networking, Blog, Portfolio, Non-profit, and Brochure.
It has a real-time security tracking dashboard which helps continuedly to see the website's health issues.
Enables two-factor Authentication which makes it impenetrable to log in to the system as it adds an extra security layer to the website.
You can create a password policy for your users.
It also can add reCAPTCHA to your website to make it difficult for the bots to make login attempts frequently.
It can block bad users and ban users' agents with lockout.
It Monitors your site security and Health.
It gives you website security Utilities such as Enforce SSL, Database backups, and Geolocations.
And it also provides advanced security tools such as Hide Login URL, Identifies Server Ips changes database prefix, and many more.
8. Kadence Woo Email Designer:
Kadence Woo Email Designer is the best email customizer for the default WooCommerce email.
Edit the design of the email for your customers according to your branding. And increases customer trust in your brand.
Customize the text (including body text) or each email template in WooCommerce without editing the code.
Features of Kadence Woo Email Designer:
Live preview your email design using the plugin.
You can import the pre-built email designs to get started.
It customizes the emails to match your brand style.
Import and export the setting with ease.
Make an impression with your customers and represent your brand well by customizing your WooCommerce email design.
Must have a plugin for branding and increasing the brand value.
9. Mailchimp for WooCommerce:
MailChimp is one of the most popular Email marketing and Newsletter plugins and tools which boost the business's email marketing.
It is the email newsletter service that allows sending of the email campaign to the list of email subscribers. MailChimp provides to build 2000 email list subscribers for free and above that, it starts to charge money.
This plugin helps you build your email list by using the feature of the newsletters and many features which is required in email marketing.
Here you can create the -looking opt-in forms or you can integrate the previous forms with the existing forms on your website.
This plugin allows you to tightly integrate your WordPress site with your Mailchimp account.
Features of the MailChimp:
You can easily connect with your MailChimp account in a few seconds.
Create good-looking and user-friendly Sign-In forms which are fully optimized for mobile.
MailChimp easily integrates with several plugins such as contact form 7, WooCommerce, Gravity Forms, Ninja Forms 3, WPForms, Ultimate member, and many more.
Mailchimp is a newsletter service that allows you to send out email campaigns to a list of email subscribers.
10. Products Filter for WooCommerce:
Product filter for WooCommerce allows you to filter the product by category, tag, price, attributes, and product custom taxonomies in your store.
This is one of the must-have plugins because it helps customers easily filter their products from a wide range of products.
Customers filter the product from different categories, choose the product according to their budgets and add the product to the cart.
It gives users a new experience and much more flexibility in searching for the product.
Feature of Product Filter for WooCommerce Plugin:
Makes the website more functional by adding Ajax search.
Dynamic product recount is a powerful feature that allows displaying in the search form.
Filter the product without loading the page as it is using Ajax.
It allows filtering of the product from the SKU of the product.
WooCommerce products text search by title, content, excerpt, and their combinations. It is possible to use a special shortcode.
you can always analyze search data and understand what is more interesting for your customers, and of course, such data will help grow your business.
It allows you to search for products quickly.
Makes you search infinitely by scrolling without going to the next page on the shop page.
11. Tawk.to:
Tawk.to is one of the best live chat supports for customer services and it has more than 2 lakh active installations.
It is one of the free messaging apps to monitor and chat with website visitors. This will improve the user experience and leads to more conversion to your website.
You will get valuable insights when you chat with website visitors in real-time. By using this application, you will available to answer your website visitors in real-time.
Compatible with all modern browsers, tawk.to was created in response to the growing need for businesses to respond in real-time, with real people.
It also provides a mobile app application for the admin of the website so that they can answer anywhere anytime to their customers. This will bring more leads and conversions to their business.
Features of Tawk.to Plugin:
Tawk.to live chat easily integrates with the WordPress website.
It provides services to many online businesses about 5 million company uses tawk.to live chat to provide support to their customer in real-time.
Saves and simplifies the customer support system, you can chat with multiple users from the single dashboard.
Send personalized and greeting messages to your customers based on their location, past events, and page views.
You can easily create FAQs for the customer so that they easily self-help them.
It has the feature of tickets where you can assign tickets to customers and solve their problems easily and efficiently.
Tawk.to is completely free — there are no limits to the number of agents, chat volumes, or sites you can add widgets to.
12. Updraftplus:
Updraft Plus is the most popular backup and restoration plugin available which has more than 3 million active installations.
Backup is one of the best security layers of the website. By creating a backup of the website, the risk of breaking the website becomes less.
As it becomes easy to restore the previous version of the website using the updraft plugin. It is very easy to create a backup of the website using the updraft plugin and also to restore.
You can schedule the backup of the website using the Updraft plugin. And you can store the backup of the website in the cloud and restore it with a single click.
It's backup directly into Dropbox, Google Drive, Amazon S3, Updraft Vault, Rackspace Cloud, FTP, Dream Objects, Open stack Swift, and email.
Feature of Updraft Plus Plugin:
It is very easy to install and set up on a WordPress website.
Schedule the backup of your website to cloud storage such as google drive and many more.
It allows restoring as well as backing up the website.
Provides a premium version that offers many features such as Incremental backup, database encryption, and many more.
Dedicated support for technical assistance.
Manage multiple website backups using the Updraft Plus plugin.
You can instantly create a temporary clone of your website.
No coding knowledge is required all can be done with just a few simple clicks.
13. Variation Swatches for Woo:
Variation Swatches for WooCommerce makes online stores to show the variant of a product in a beautiful and user-friendly way.
It turns the product variation select options fields into radio images, colors, and labels. It means with the help of this powerful WooCommerce color or image variation swatches plugin, you can show product variation items in images, colors, and label.
Variant Swatches also added features in the product quick view to show it in the extra variation method. Users can see the product according to the color, images, and size to show it in different product views.
In the free WooCommerce attribute variation plugin, besides creating size, brand, image, color, and label variation swatches, you can handle the swatch's shape style Rounded and Circle.
Features of Variation Swatches for WooCommerce:
It makes them easier to show the variant of products in a beautiful and organized manner.
After installation of this plugin, it will automatically convert all variation dropdowns to button swatches by default.
It enables color swatches for variable product attribute variations and many more.
Enable Label/Text/Button Swatches For Variable Product Attribute Variations.
Options to globally select the rounded attribute variation swatches shapes.
You can also make blur to the product which is out of stock.
Flexible swatches tooltip Insert and display settings for the products.
Provides many more features in its pro version.
14. WooCommerce Cart Abandonment Recovery:
WooCommerce Cart Abandonment Recovery is the best plugin to increase your store profit by reducing cart abandonment by customers.
According to the research, most customers do not complete the purchase and back from the checkout page. To increase the checkout process and complete the purchase successfully, this plugin is one of the best methods to achieve the goals.
The plugin captures the email address of users on the checkout page. If the purchase is not completed within 15 minutes, it starts sending an automated series of follow-up emails that you can customize to match your brand.
If the customer doesn't complete the purchase, then you can send a follow-up email to complete the purchase. And notify them about the extra discount offers. So that it will entice them and convert the potential visitors into customers.
You can set the process by following just 3 steps:
Track the visitors' steps and collect the email.
If the visitor does not complete the purchase, then start to follow up.
Notify them about the discount and offers. So that they are excited to complete the purchase process.
Features of Woo Cart Abandonment Plugin:
It provides all the features which are required for the recovery of abandoned carts.
Provides unique checkout links, so that you will email the visitor where they left the checkout process.
It has ready-made follow-up emails so it will save you extra time in writing effective emails for conversions.
Use a marketing automation tool like Active Campaign, Campaign Monitor, etc. This plugin integrates with all of them through webhook easily.
Generates limited-time discount coupons which will entice the visitors to make the purchase.
It does not use the external server to save the data.
15. WooCommerce Discount Rules:
Discount rules for WooCommerce or Woo Discount Rules are the plugin that helps you to create a variety of discount offers for your customers.
It helps you to create any type of bulk discounts, dynamic pricing, advanced discounts, percentage discounts, product-based discounts, and tiered discounts for your products.
It has both free and paid versions you can switch to paid as per your uses and the type of discount you want to create for your users. Here you can create the BOGO deals buy one and get one free to multifold your sales.
In this plugin, you can create a discount for product and product variations. You can set discounts based on categories, attributes, customers, and user roles in the pro version of this plugin.
The discount of the product will be shown on the product page, product detail page, carts, check-out page, and in email notifications.
Features of Woo Discount Rules:
Easy to use for WordPress users and understand the discount structures.
You can store wide global discount.
Shows the discount details on the product page.
Cart-based percentage discount for your customers.
You can also exclude the product from the discount i.e. set the discount rules.
Discount based on the number of orders placed earlier (Example: 10% discount for customers with 5 or more orders).
It provides most of the features in its pro version.
16. WooCommerce PDF Invoices & Packing Slips:
WooCommerce PDF Invoices & Packing Slips helps you to send the confirmation invoices through email to the customer.
It generates the PDF invoices automatically on your WordPress website and sends them automatically to customers.
This WooCommerce extension automatically adds a PDF invoice to the order confirmation emails sent out to your customers. Includes a basic template as well as the possibility to modify/create your templates.
In addition, you can choose to download or print invoices and packing slips from the WooCommerce order admin.
Features of WooCommerce PDF Invoices & Packing Slips:
Increases customer loyalty as they get the invoices of their order with a confirmation email.
You can Download the PDF invoice/packing slip from the order admin page.
Generate PDF invoices/packing slips in bulk.
You can Download invoices from the My Account page.
Offers fully customizable templates for invoices.
It has many features in its premium version.
It is open-source software.
17. WooCommerce Subscriptions:
YITH WooCommerce Subscription is one of the best plugins for selling the product which needs a subscription plan to purchase those products.
You can sell the product which needs a single type subscription or recurring for making a profitable eCommerce store.
Selling products on a subscription basis lets you get regular payments and monitor your income growth month by month.
At the current time, the subscription-based business model is becoming more popular to earn more profit and give value to users. To achieve all the features which are required for running the subscription-based business, you have to just install the YITH WooCommerce Subscription plugin and start growing.
With this plugin, you can easily create subscription products and get recurring payments in your WooCommerce shops.
Features of YITH WooCommerce Subscription:
Easily create the subscription plan for the product which you want to sell under the subscription plan.
Choose the recurring payment type (daily, weekly, monthly, yearly, etc.).
Enable variations as subscription-based (to set different subscription plans and pricing using variations).
Users can pay subscriptions with PayPal and also use other payment methods.
The user who has taken the subscription plan can see all the detail on its dashboard i.e. my account page.
Synchronize all subscription payments to a specific day of the week, month, or year (Example: All payments will be taken on the 1st of each month).
More features in the premium version of the plugin if you find that your business is growing, then it is the best choice to take the premium version of the plugin.
Suspend a subscription automatically in case the periodical payment fails.
After three failed payment attempts with Stripe or PayPal, the subscription is automatically set to "Canceled".
18. WP Code:
WP Code is one of the best and most popular code snippet plugins for WordPress used by over more than 1 million websites.
This plugin is also popular with the name "Insert Header and Footer" by WordPress beginners. It makes it easier for beginners to add the code snippets directly to your website without accessing the function.php file and also other files.
You can safely and easily add custom code snippets to your website without breaking the website.
Its simple header and footer interface allows you to insert the Google analytics code, custom CSS, Facebook pixel code, and other codes into your WordPress website.
You don't need to edit your theme files.
Aside from Header and Footer scripts, you can also use WPCode to insert custom PHP code snippets, JavaScript code snippets, CSS code snippets, HTML code snippets, and text snippets with full conditional logic and code priority support.
Features of WP Code Plugin:
The simple interface of the WP Code allows you to insert the code snippets easily in the header and footer of the website.
Very easy to set up with your WordPress website.
You can add the unlimited code snippet to your website using the WP Code plugin.
This is very beginner friendly and highlights the different code formats with different colors such as PHP, HTML, JavaScript, and CSS.
Gives SmartCode editor to prevent PHP code errors.
You can also use conditional logic in your code while inserting in the header and footer.
Easily add the Google Analytics code to the header and footer of the WordPress website.
You can add custom CSS code to any theme.
Provides a ready-made Code snippet library to your WordPress website.
Manually insert PHP code snippets using shortcodes anywhere on the website.
Import and export code snippets from your website to your computer or vice-versa.
19. WP Mail SMTP:
WP Mail SMTP is one of the best mailing SMTP plugins available for WordPress users. It has more than 2 million active installations.
It configures your WordPress to send emails to clients using the proper SMTP. So that it will easily deliver to the receivers.
Simple Mail Transfer Protocol (SMTP) is the standard mail-sending protocol used by industries. With the proper SMTP, configuration increases the email deliverability to proper receivers with security.
Email clients like Google Gmail, Yahoo, Office 365, and Zoho are in the constant battle of improving their email services against spammers.
If the email is not coming from the proper authentication, then it goes to the spam folder or it will not be delivered.
WP Mail SMTP plugin easily resolves email delivery problems by improving and changing how your WordPress site sends emails. This reconfigures the wp_mail() function to either use proper SMTP host credentials or leverage a built-in SMTP mail provider.
Feature of WP Mail SMTP:
It is very easy to set up and install to the WordPress website.
WP Mail SMTP includes the different SMTP setup options that you can use, they are as follow:
SendLayer (#1 Recommended)
com (Recommended)
Sendinblue SMTP (Recommended)
Mailgun SMTP
SendGrid SMTP
Postmark SMTP
SparkPost SMTP
Gmail SMTP (Gmail, Google Workspace, G Suite)
Microsoft SMTP (Outlook.com and Office 365) [Pro]
Amazon SES SMTP [Pro]
Zoho Mail SMTP [Pro]
All Other SMTP
Provides G suite – Gmail SMTP, as most of the users only use Google services.
One clicks migration from the other SMTP plugin to the WP Mail SMTP plugin.
Provides the Alert message if your emails get failed to deliver by different methods such as email notifications, slack notifications, and SMS notifications.
Provides weekly email summary.
The Manage Notification feature gives you full control over which email notifications WordPress sends. This means you can disable different WordPress notification emails.
Full expert support to solve the technical issues related to SMTP.
20. WP Rocket: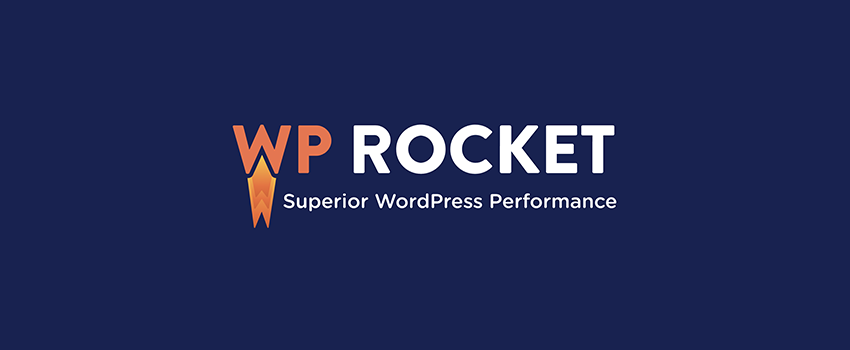 WP Rocket is one of the best caching plugins that comes with many speed optimization features and it is widely used in the WordPress community for speeding up the website.
It is a premium plugin having all-in-one optimization whether it is for caching purposes or for image optimizations, lazy load the images minifying the HTML and CSS code.
It is very simple and saves a lot of time as you install the plugin pop wizard appears and the default setting of the WP Rocket just needs a few clicks to make your website on the go. At the time of the installation, it automatically performs several optimization techniques and you need not hire a developer expert.
At default it do the page caching, Browser caching, and Gzip compression.
You didn't have to do something with the code, WP Rocket will do all of the magic to increase the website speed.
Pricing of the WP Rocket –
| | | |
| --- | --- | --- |
| Single plan | Plus plan | Infinite plan |
| $ 49/ year | $ 99/ year | $ 249/year product |
| Product updates and support for 1 website | Product updates and support for 3 websites | Product updates and support for unlimited websites |
WP rocket has a user-friendly interface where you can do several settings and changes according to your website optimization.
Features of WP Rocket Plugin:
WP Rocket is super easy to integrate and install to the WordPress website.
Caching of all the pages for quicker view and serving the page to the visitor.
Its also provide caching for mobile visitors.
It allows you to do page caching, browser caching, and Gzip compression which boosts the website speed.
It also allows advanced features such as delays in the JavaScript execution which results in the faster loading of the website.
It removes unused CSS, minification, and a lazy load of images.
It also provides the feature to integrate the CDN server.
It gives the setting by which you can optimize the database of your website.
You can also integrate Cloudflare.
Reduction of the number of HTTP requests to reduce loading time.
Easy rollback to a previous version and easy import and export of the settings.
21. WPForms:
WP Form is one of the best contact form builder plugins available in the market which has more than 5 million active installations.
It has drag-and-drop functionality to make the forms for your website, you don't need to hire a developer for making the forms.
WP Form allows you to create contact forms, feedback forms, subscription forms, payment forms, and other types of forms by using the drag-and-drop form builder.
It provides pre-built form templates which make the WP form a very beginner-friendly contact form plugin. It challenges to make the form in under 5 minutes for their users.
This will integrate with the popular page builders to provide a seamless experience to their users as the Gutenberg (Classic editor), Elementor, and Divi making the whole process easy.
And it is both mobile and desktop-friendly which is why it is most liked by the users.
It is very lightweight and highly optimized for the SEO and the speed of the website. And it is very fast in comparison to other contact form plugins.
Features of WPForms Plugin:
It is a very beginner-friendly form builder plugin.
Drag and drop form builder plugin, easy for new users to make the form.
Pre-built form template for the users.
It is fully mobile friendly, SEO friendly, and optimized for speed.
Provides all the fields and features which is required for making great forms such as star, progress bar, upload, and many more.
You can create the survey and polls in the contact forms.
Easily create payment forms, booking forms, and many more features.
Easy to customize and extend to further features.
Spam Protection: WPForms provides smart anti-spam protection out-of-the-box, plus direct integrations with captcha and Google reCAPTCHA.
Quickly respond to incoming inquiries with our instant contact form notification system.
Collect files and media through your contact forms with File Uploads.
22. WPML:
WPML is one of the best Multilingual translation plugins which translate the language of the website as well as the currency of the website.
This provides all the tools which are required to sell the products internationally all over the world. You can set up and manage the product in multiple languages and currencies, without depending on the staff or team.
It is only the free plugin that has all the multi-currency features that are required for business websites.
Translate your entire website according to the user's geographical area and country. It has multi-currency features which get integrated with WooCommerce and start working quickly.
Features of WPML Plugin:
Easily integrate with the WooCommerce website and start working.
Translate all WooCommerce products (simple, variable, grouped, external).
It also translates product reviews and all URLs and endpoints.
Translate content automatically using DeepL, Google Translate, and Microsoft.
You can send an email and communicate with them in the same language.
Display currencies based on site language.
Add all the functionality using the WooCommerce rest APIs.
Compatible with all the extensions of WooCommerce plugins and Add-ons.
23. YITH Woo Quick View:
YITH WooCommerce Quick View enables you to see the product and its information with complete details without leaving the page.
Users will quickly add the product to the cart by seeing the product detail in the lightbox.
Your clients will be free to look better way your products, reading also a small description with all the most important features and qualities you want to underline.
In this way, they will be more focused on what they want and they will proceed easily to the purchase step.
Features of YITH WooCommerce Quick View Plugin:
Easy to integrate with the WooCommerce plugin.
Increases the user experience and checkout process.
Add a button in the product loop to open a modal window with the product summary using AJAX.
Provides the customization feature to the modal.
YITH WooCommerce is open-source software and free for use.
24. YITH WooCommerce Wishlist:
YITH WooCommerce Wishlist is one of the best plugins for the WooCommerce store as it allows customers to add the product to the Wishlist.
Customers can add the product to their Wishlist and complete the purchase later, this makes the customers convenient in purchasing the product from the online store.
This plugin allows the customer to share the product with their friends and family. Customers save their favorite products and buy them later when they get their free time.
In this way, you can gain customer loyalty and push them to buy new products, and by sharing the Wishlist you will get more customers.
Features of YITH WooCommerce Wishlist:
Select the page for showing your Wishlist.
You can customize the Wishlist, such as removing the Wishlist list button when there is a product on the Wishlist.
Provide your customers with nice widgets to help them find their Wishlist quickly and easily.
Allow users to drag and drop products to arrange their order in the Wishlist.
It provides your customers with nice widgets to help them find their product quickly in the Wishlist.
You can choose the modern and pre-built layout to design the Wishlist page.
It is open-source software.
25. Yoast SEO:
Yoast SEO is one of the best and most popular SEO plugins with more than 5 million active installations.
It helps most websites, rank on search engine results without knowledge of coding. Yoast SEO also provides huge content on SEO which teaches the tips and tricks of SEO.
Yoast SEO Free contains everything that you need to manage your SEO, and the Yoast SEO Premium plugin and its extensions unlock even more tools and functionality.
It is fully packed with lots of tools and feature which is required by the users and search engine to make the website rank on google.
Features of Yoast SEO Plugin:
This plugin is very beginner friendly and easy to set up.
It has automated technical SEO improvements, like canonical URLs and meta tags.
Having the advanced XML tool generator, which helps the search engine (Google) to understand your website structure.
It has deep schema integration which helps the search engine to understand your content.
Full control over the breadcrumbs which provides the users and search engine with their location. So that they can know where they are.
It provides a faster way to load your website as it manages the data of the website efficiently.
It also has the premium version which provides lots of features to make your website rank faster on google.
Also provide the tool to write SEO-friendly articles and improves the user's readability.
It also shows the Google review so that you can improve the meta title and description of the content.
Huge community and support for the Yoast SEO users.
Yoast SEO integrates seamlessly into a range of themes and plugins.
Provides the customer support system in its premium version.
Conclusion:
These are all the list of the best 25 plugins which is essential for every WooCommerce website to run an eCommerce store.
Here we have only discussed the important plugins which are required. Because unwanted plugins which are not optimized may slow down your website and lose visitors.
So, it is a must to choose the right plugin for your website and makes your website perform better than your competitors. Because sometimes even a single plugin slows down your website.
Hope you find this article very helpful, as it takes a lot of research to come up with the top best WooCommerce plugin.
And if you have any query or doubt then let us know in the comment box. We'll try to answer all the comments.
You can also contact us for any WordPress-related problems – contact us.