Meet The Kreativo Pro Team
The man who put the KP crew together. Pankaj likes to tell stories. In 2014, he touched WordPress and its PHP coding. He has not looked back since. He has big vision, dreams and ideas that he keeps executing on Kreativo Pro.
Piyush is a living proof that with good organization skills you can achieve greatness. He manages to be top at his work and no one knows how. He does not complain and rather work on fixing issues. He handles customer support.
Mukesh has been managing businesses for last 3 years. Working in different industries, he realized that customer happiness is the first thing that all companies should care about. He never uses "no" and "impossible" words.
Being brother of Head Pro, he's always been ambitious and is ready to take any challenge. He's good in front-end development and amazing designs. Give him any website and he'll turn it into World's Eighth wonder in matter of days. We love his designs.
Rahul is a religious guy who loves coding more than anything. We like to keep challenging him with complex tasks and he always proves his talent. He loves everything that has to do with technology and coding. He's not happy when he's not coding. So we keep him busy with code.
When Suraj joined our team, the average age of the Kreativo Pro team went down to 22, but don't let the age fool you. He is energetic, always pushing things for improvement and dedicated to fix issues immediately in order to make customers happy immediately. We like that a lot.
Quite and polite, with a good sense of humor just waiting to emerge, Divyam is our go-to guy when it comes to WordPress troubleshooting. He does his magic and finds deep issues in themes and plugins. We are still looking for the magical chantings that he use.
Nitin is a vegetarian man with good taste of computer games. He can be seen coding anytime we look at him. He's a former coding teacher who left teaching to explore coding himself. Now he uses his teaching talent to grow our team's coding knowledge with presentations.
Gaurav renounced his PHP ways and embraced the light of WordPress. Gaurav is the go-to person when fellow developers run into seemingly unsolvable WordPress problems. He is a family man and likes his freedom more than anything else. WordPress is the freedom.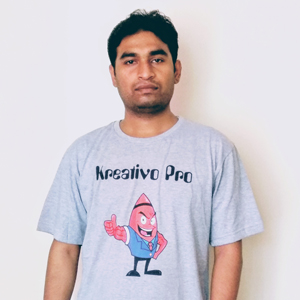 Rishi is a father of a lovely twelve years old girl, in love with photography and self-made softwares, huge fan of swimming, and always ready to help you in turning crazy ideas into reality. Word is around that Rishi has been with Kreatio Pro from start of the company's journey.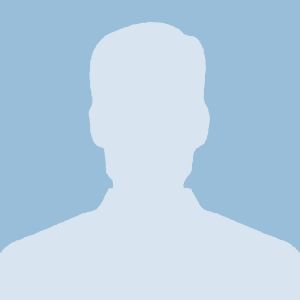 If you think you fit our values and have what it takes to become a WordPress Pro then start a Live Chat and we can discuss the possibilities. Our team is a remote team so you'll be working from home and solving WordPress issues.