In this article, we will see some of the best SEO plugins and tools which are used for optimizing a website for ranking in the SERPs.
Optimizing your website for the search engine brings a lot of traffic because search engines are the major source of traffic for any website. It is a better idea to grow your business by bringing traffic from organic sources as it cost less money.
If you are a beginner and have less knowledge of SEO and technical aspects of websites you should use SEO tools and plugins. This post brings the best SEO plugins and tools to optimize your website so that you can improve your website ranking in the search engine.
All these SEO plugins and tools are tested and used by our technical team and found to be one of the best plugins and tools in their field.
Why use SEO plugins and tools:
SEO plugins and tools help you easily optimize the website without going into the code. It also allows non-technical persons to easily optimize the website without hiring SEO experts.
These plugins and tools offer various features such as keyword analysis, making backlinks, competitor research, and many more SEO features and tips.
We will see all these features and Tools one by one which is provided by the particular tools and plugins.
Tools and plugins provide somewhat accurate data and numbers, which helps you to make the required changes in your website to rank in the search result.
These tools work as a whole team for SEO and research, they have tons of data for analyzing their competitors. If you have a budget to afford these plugins and tools premium version then you may get these plugins and tools.
This tool brings a boost to your business, so let's see all these plugins and tools one by one in detail with their features.
10 Best WordPress SEO plugins and tools:
WordPress SEO plugins and tools play a major role in optimizing the website for ranking on the search engine result page.
Here is the list of the plugins and tools that will help you with the SEO of your website:
SEMRush – Professional SEO tool
Google Search Console – The free tool by Google to check the website's performance in search engines
Yoast SEO – Best plugin for SEO of the posts and WordPress website
Ahrefs – Best all-in-one SEO tool for bloggers marketers and businesses
SEOPress – Best SEO plugin for WordPress optimization.
Google Keyword Planner – The best free tool for generating keywords from Google itself
io – a keyword research tool
WPRocket – Best speed optimization plugin for WordPress website
Google Analytics – The best free Google tool for website traffic analysis and monitoring
Google Trends – Tools for searching the most trending content on the internet
1. SEMRush:
SEMRush is one of the best SEO tools which provides many features and is very popular in the market. It is used by many professional bloggers, marketers, and small and large businesses.
It has a set of tools that helps you in growing your website traffic and hence boost business growth. You can bring more traffic by finding suitable keywords using the SEMRush keyword research tool.
Audit your website's on-page SEO, and analyze its crawlability and issues that help you boost the ranking of your website with SEMRush's technical SEO tools.
Features of SEMRush Tool:
Keyword Research Tool- By using the keyword research tool you can bring more traffic to your website. In this feature, you will get the 6 keyword research tools.
On-Page SEO- This tool provides you with the on-page site health and performance to improve the ranking in the SERPs. It comes with the 3 tools to improve the on-page SEO.
Competitor Analysis- You can improve your website by a deep research on the competitor's website and making good practices on your website. In this, you will get the 4 tools for competitors' analysis.
Content Marketing Tool- You can make a powerful content strategy by using the data-driven solutions provided by the SEMrush tool. You will get the 6-content marketing tool.
Local SEO Tool- You can optimize your website for local searches to get more customers in your area. In this, you will get the 4 local SEO tools.
Link Building- By using this tool you can make strong backlinks for your website which may strengthen your website authority and hence improve your ranking.
Content Optimization Tools- Using this tool you can drive more traffic to your website by getting personalized optimization suggestions.
PPC keyword research Tool- Build the paid search campaign with our keyword research tool.
2. Google Search Console:
Google Search Console is one of the free tools offered by Google that helps you monitor, maintain, and troubleshoot your site's presence in Google search results.
It helps you to understand how Google sees your website in the search results and what possible improvements you can make to improve it.
Search console will help you in monitoring the website traffic, how many impressions it gets, and how the search engine is seeing your website on Google.
Resolves server-side errors, site load issues, and security issues like hacking and malware. You can use it for making site maintenance by seeing it in the search console and it also provides the necessary suggestion if required.
It gives you the alert when Google bots are not able to crawl your website and not get indexed on the search pages of google.
Also provides the data for which your website is ranking on Google search pages.
Features of Google Search Console:
Optimize the content by using the search analytic data provided by the search console.
Submit the site map of your website so that Google crawlers easily index your website.
Get every alert from the Google search console about the issues of your website.
Helps to understand how Google is seeing your website and helps in improving it.
You can fix the indexing problem and request re-indexing of the pages which are not get indexed in Google.
It shows which websites are linked to your website.
Gives alert when it found your website encounters indexing, spam, and other issues on your website.
3. Yoast SEO Plugin:
Yoast SEO is one of the best and most popular SEO plugins with more than 5 million active installations.
It helps most websites, rank on search engine results without knowledge of coding. Yoast SEO also provides huge content on SEO which teaches the tips and tricks of SEO.
Yoast SEO Free contains everything that you need to manage your SEO, and the Yoast SEO Premium plugin and its extensions unlock even more tools and functionality.
It is fully packed with lots of tools and feature which is required by the users and search engine to make the website rank on google.
Features of Yoast SEO Plugin:
This plugin is very beginner friendly and easy to set up.
It has automated technical SEO improvements, like canonical URLs and meta tags.
Having the advanced XML tool generator, which helps the search engine (Google) to understand your website structure.
It has deep schema integration which helps the search engine to understand your content.
Full control over the breadcrumbs which provides the users and search engine with their location. So that they can know where they are.
It provides a faster way to load your website as it manages the data of the website efficiently.
It also has the premium version which provides lots of features to make your website rank faster on google.
Also provide the tool to write SEO-friendly articles and improves the user's readability.
It also shows the Google review so that you can improve the meta title and description of the content.
Huge community and support for the Yoast SEO users.
Yoast SEO integrates seamlessly into a range of themes and plugins.
Provides the customer support system in its premium version.
4. Ahrefs:
Ahrefs is the all-in-one SEO tool for growing your website traffic and making your business grow faster. It is most popular for its features and a bunch of tools that make any individual rank their website on the search engine result.
Ahrefs provides features similar to SEMRush so it is also the best alternative for SEMRush. It's totally up to you which tool you want to use for SEO analysis.
It contains the tools for link building, Keyword research, Competitor analysis, rank tracking, and site audits. It's most of the features are designed for marketing professionals.
This tool is specially designed for helping bloggers, businesses, and other website owners to rank high on Google search results.
Features of Ahrefs Tool:
Ahrefs provides all the tools and features required for ranking the website in the Google search result.
SEO Site Audits- This feature helps you to audit the website for further improvement for SEO.
Competitors Analysis- Analyze your competitor's website and form where they make a backlink and other SEO research which helps you in improving your website ranking in the search result.
Keyword Explorer- Find a good keyword which has the potential to rank on the google search result.
Get the total search traffic from the top 10 ranking pages of the search engine.
Backlink growth tools make backlinks and analyze the website from where it gets the backlink.
See which page and subfolders attract most of traffic from the search engines.
Analyze SERP history over time, how it is performing and what improvements should be take to make it better.
It uncovers the gap between you and your competitors. Helps you to rank to those keywords on which your competitors are getting ranked.
It also provides you to see the ranking history of any website and also the keyword history.
Monitors your website outbound links.
You can instantly analyze any website's internal backlinks.
5. SEOPress:
SEO Press is the Freemium plugin that offers almost all the SEO optimization tools and strategies to boost your website traffic.
It improves your social sharing, builds custom HTML and XML sitemap for your website, creates customized breadcrumbs, adds schemas and structured data types for your website, and manages the 404 and 301 redirections and many more features to your website.
SEO Press offers many free features which will increase your website traffic and help you beat the competition, let's see some of the features of the SEO Press –
Features of the SEO Press Plugin:
It provides you the features of Google indexing API and Index now API to quickly index your content in the google search result and other search engines.
Simple and quick installation wizard to set up SEO press with your website easily without hiring any developer.
It provides you with the Google mobile and desktop preview to see how it will appear on the search engine result page.
It also helps you in setting the meta title and description of your website easily and quickly and increases the SEO quality of your content page.
Helps you in generating custom canonical URLs.
Integration of Google Analytics with your WordPress website.
It builds your custom HTML and XML site map of your website.
It helps you in the optimization of the images, as it automatically set the alt text, image name, and the caption of your images.
6. Google Keyword Planner:
Google Keyword Planner is the tool offered by Google for Google advertisers for free.
It helps you to generate keyword ideas from Google itself, as google has a lot of data. Everything which is searched on google is stored in its databases that's why it gives a clear idea of the keywords.
It is mainly designed for google advertisers to show keywords they can bid on for their advertising campaigns.
You can find the right keyword from the keyword planner by the estimated search volume, number of results, and difficulty level. With the help of this tool, you can easily outrank another website in your niche.
Features of Google Keyword Planner:
Specified period you will get the specific time search results volume on google.
You can visualize the mobile trends and the total number of mobile searches on google in comparison to the other devices' searches.
You can see the keyword volume searches by the period such as weekly, monthly, quarterly, and yearly.
Visualize the keyword search location-wise.
Helps you to understand the seasonal fluctuations, which keyword is searched more according to the season wise.
7. Keywordtool.io:
Keywordtool.io is one of the best keyword research tools available in the market. It comes with both free and paid versions it helps you to find the keyword from Google, YouTube, Amazon, and other search engines.
This keyword tool is the mine of information. You will get great keyword ideas for your blogs and businesses.
Keywordtool.io is used the Google keyword planner to give you the right keyword which is highly searched on the Google search engine.
Features of Keywordtool.io:
Find the keyword which is mostly searched on Google, YouTube, and another platform.
Gives the search volume of the keyword.
Provides the cost per click of the keyword on which you want to rank your website.
In the paid version of this tool, you will get more features.
8. WPRocket: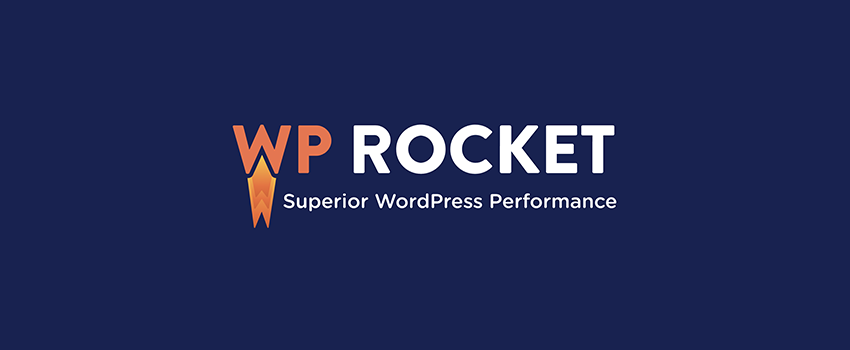 WP Rocket is one of the best caching plugins that comes with many speed optimization features and it is widely used in the WordPress community for speeding up the website.
It is a premium plugin having all-in-one optimization whether it is for caching purposes or for image optimizations, lazy load the images minifying the HTML and CSS code.
It is very simple and saves a lot of time as you install the plugin pop wizard appears and the default setting of the WP Rocket just needs a few clicks to make your website on the go. At the time of the installation, it automatically performs several optimization techniques and you need not hire a developer expert.
At default it does – Page caching, Browser caching, and Gzip compression.
You didn't have to do something with the code, WP Rocket will do all of the magic to increase the website speed.
WP rocket has a user-friendly interface where you can do several settings and changes according to your website optimization.
Features of WP Rocket Plugin:
WP Rocket is super easy to integrate and install to the WordPress website.
Caching all the pages for quicker view and serving the page to the visitor.
Its also provide caching for mobile visitors.
It allows you to do page caching, browser caching, and Gzip compression which boosts the website speed.
It also allows advanced features such as delays in the JavaScript execution which results in the faster loading of the website.
It removes unused CSS, minification, and a lazy load of images.
It also provides the feature to integrate the CDN server.
It gives the setting by which you can optimize the database of your website.
You can also integrate Cloudflare.
Reduction of the number of HTTP requests to reduce loading time.
Easy rollback to a previous version and easy import and export of the settings.
9. Google Analytics:
Google Analytics is one of the powerful tools which is used to see website data. How many users are visiting the website and how much they are spending time on your website?
You can manage all the SEO-related work by using Google Analytics and Google Console.
By using this data, you can easily improve your website's SEO and ranking for the phrases and keywords you want to rank for. Google Analytics is free to use and it is very easy to install the Google Analytics code with your WordPress website.
It gives detailed insight into your website and connects google analytics with google publisher and advertising products.
Features of Google Analytics:
Deep insight into your website and its performance over the Google search engine.
Report and Visualization of the website: Complete reports of the website such as Advertising reports, Audience reports, Behavior reports, Real-time reports, and conversion reports.
Funnel Analysis: It is one of the most important features of marketing campaigns, you can get the report for all the funnel campaigns that you are running on your website.
Tag Management: Easily manage all the tags for your website code and apps.
Smart Goal Feature: Goals are an important part of all the business, using this feature you can measure whether the campaign making a positive impact or negative.
Data Activation: This feature uses machine learning algorithms to run then deep analytics on your marketing campaigns.
Integrations: You can easily integrate all the Google-related tools with Google analytics.
10. Google Trends:
Google trend is a useful tool for getting the trending searches on the Google search engine over time.
It can show the comparison of two keywords and how they get the search volume over some time. By using this tool, you can compare the two keywords by time-wise and location.
You can use the Google trend tool for seeing what searches are trending and pick them for the topics. So, you can deep dive into the topic for the research and create valuable content for your blog.
Features of Google Trends:
You can use the data from Google trends for paid marketing purposes.
Find the right keyword for SEO content, PPC campaigns, and many more using google trends.
Search for the keyword's popularity over some time.
Keyword or phrase term popularity over the period according to the location wise.
All the data are coming from a genuine source that is Google itself.
Find the current topics in the world and make awesome content over that topic.
You can also plan Google shopping ads by season.
With the help of Google trends, you can optimize the local SEO strategy.
You can also compare your brand popularity using the Google trend tool.
Improve your YouTube performance by using google Trends.
Conclusion:
Above are the top 10 best SEO plugins and tools used for optimizing content over the internet. All these plugins and tools are used by top marketing experts and professionals, even our team also uses these plugins and tools for content creation and optimization.
These plugins and tools are tested and used by our technical team if you face any difficulty in deciding to choose the plugins. Then you can contact us.
And for any technical support related to WordPress you can see our monthly and yearly plans. We hope you find this article useful and help you in many ways do comment in the comment box, about which plugins and tools you are going to use.